Dr. Tom Barrett's life revolves around his family, his church, and his three websites. His lovely wife of 23 years, Ana, is the love of his life. She is his best friend, his confidant, and his ministry partner. His beautiful daughter, Sarah, is a talented teenager who seems destined for a very creative life. She sings beautifully, writes creatively, and is an accomplished artist, among many other talents.
Tom's ministry website is Christian Financial Concepts. The ministry provides education in all areas of Biblical and practical finance. This is accomplished through weekly free Webinars on which some of the most talented educators in the country teach and answer questions from the audience. Many are best-selling authors, and all are top experts in their fields. Instructors have included Dr. Peter Wagner, Dr. Nicholas Papanicolaou, General Jerry Boykin, Fulton Sheen, Kevin Freeman, Dr. Marlene McMillan, Bob Weidemer, Rick Green, Eugene Strite, Dick Fessler, Robin Rowan and John Guandolo. The website also features fascinating, authoritative articles, and almost 500 hours of videos of Biblical financial teaching.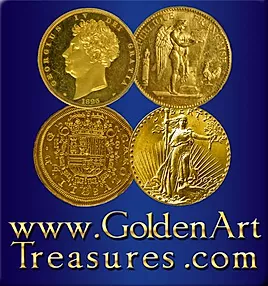 His business website, Golden Art Treasures, teaches Christians how to protect what God has given them, using sound Biblical principles. He specializes in Investment Grade Gold (IGG). This is different from the bullion gold that many people buy (such as American Eagles or Krugerrands). Bullion is not an investment, because it only protects owners from the inflation caused by government. For instance, the US Dollar has lost 96% of its value since we went off the Gold Standard in 1933. For all of those 80+ years, one ounce of gold has bought about the same amount of food, clothing and labor – in other words, it protected people from inflation. IGG, on the other hand, has increased the actual buying power of investors for over 100 years, increasing their returns as much as eight times more than mere bullion.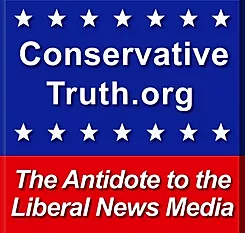 Dr. Tom's creative outlet is Conservative Truth – "The Antidote to the Liberal News Media." Tom's readers joke that he is a little to the right of Ghengis Khan. He is conservative theologically, politically and economically. His articles cover a wide range of commentary on social, moral and political issues. They support life, patriotism, traditional marriage and a literal interpretation of the Constitution. The website also features many other fine authors. The site is not just a blog, but rather an online news magazine with high editorial standards. Dr. Tom has just finished a book with some of the best of the 1,000 articles he has written over the last 16 years, named The Best of Conservative Truth.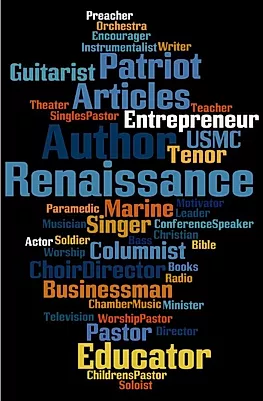 In his endorsement of Tom's latest book Dr. Lance Wallnau said, "Tom Barrett is a Renaissance man with a passion for subject matter ranging from finance to theology and American history." These days people are valued primarily for extensive knowledge and expertise in a narrow field of endeavor. In the Renaissance, people were valued more for having a wide range of interests and abilities. In addition to the areas described earlier, Tom served in the Marine Corps during the Vietnam era; is an accomplished musician (soloist, instrumentalist and worship leader); has had extensive experience in emergency services, working and teaching in law enforcement, the fire service and as a paramedic; he teaches in churches and political venues on the Constitution and the Christian foundations of our nation. He has served on the Boards of: a prison ministry (Chairman); a theological university (Secretary-Treasurer); a 1,000-year-old international organization of Knights which defends Christianity and does humanitarian work (Secretary General); and a Christian youth musical theater organization (Founding President). Finally, he has appeared on television and radio shows too numerous to mention. Tom never gets bored.
We hope you will take time to explore his websites. More than anything else, Tom is an educator. He started teaching the Bible to young people soon after he met the Lord as a teen, and has taught in almost every area where he has gained expertise over the years. He teaches in churches, investment conferences and colleges. He has been a Keynote Speaker in conferences ranging from the Kingdom Economonic Yearly Summit (KEYS) to the National Prepper and Survivalists Expo, to the International Money Shows on four continents. You will benefit from the teaching on these sites, not only from Tom, but from the wise and skilled teachers who have come alongside him.
We hope you don't take the detailing of Tom's accomplishments as prideful. In fact, he is a very humble man. He likes to tell the story of an award he received from the first church he pastored: "They gave me a plaque for Humility, but then they took it away because I hung it on the wall !" Our reason for going into some detail about Tom's background is that we hope it will interest you enough to encourage you to visit his websites and choose from among over 1,000 articles he has written and the more than 500 hours of videos taught by Tom and some of the greatest ministers and teachers in the Body of Christ. Happy learning!
TO CONTACT TOM:
Use the form below to...
Send him a message
Request his newsletter
Connect on Social Media
Watch his free videos
Attend one of his conferences
Ask him to speak at your church or event